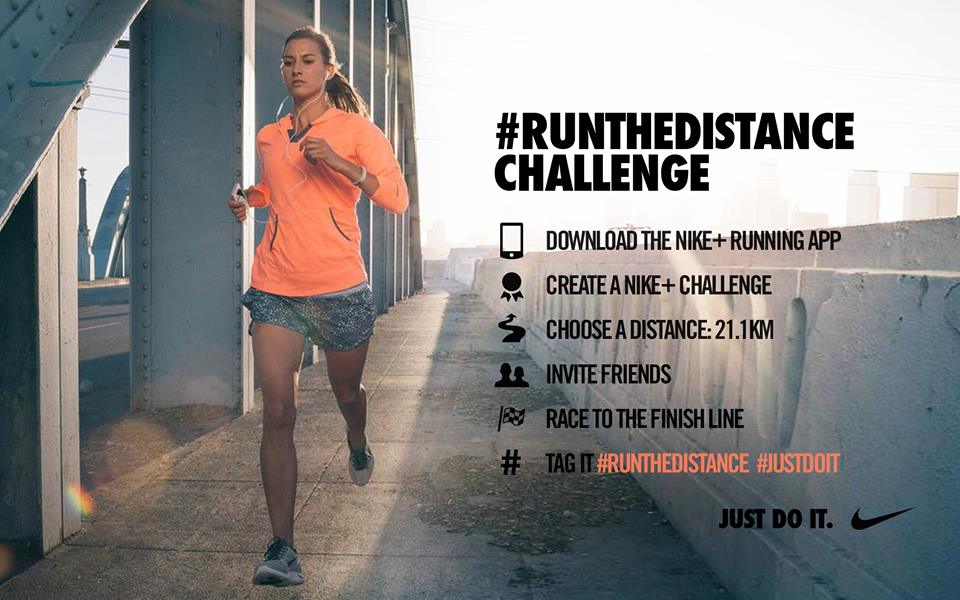 Ga een stap verder. Push jezelf met de Nike+ #JustDoIt Challenges.
#RunTheDistance Challenge: Loop een halve marathon. Doe het in 1 week. Doe het verspreid over meerdere runs of doe het in 1 keer. Doe het alleen of doe het samen. Doe het op jouw manier.
Nike daagt je uit om tijdens een speciaal Facebook Event, van 29 Augustus t/m 10 September jouw Nike+ Challenge te posten op een speciale Facebook pagina met #justdoit en #runthedistance en zo je vrienden uit te dagen om verder te lopen.
Meer weten? http://go.nike.com/justdoit
Download de Nike+ Running app hier: http://gonike.me/NikeRunning